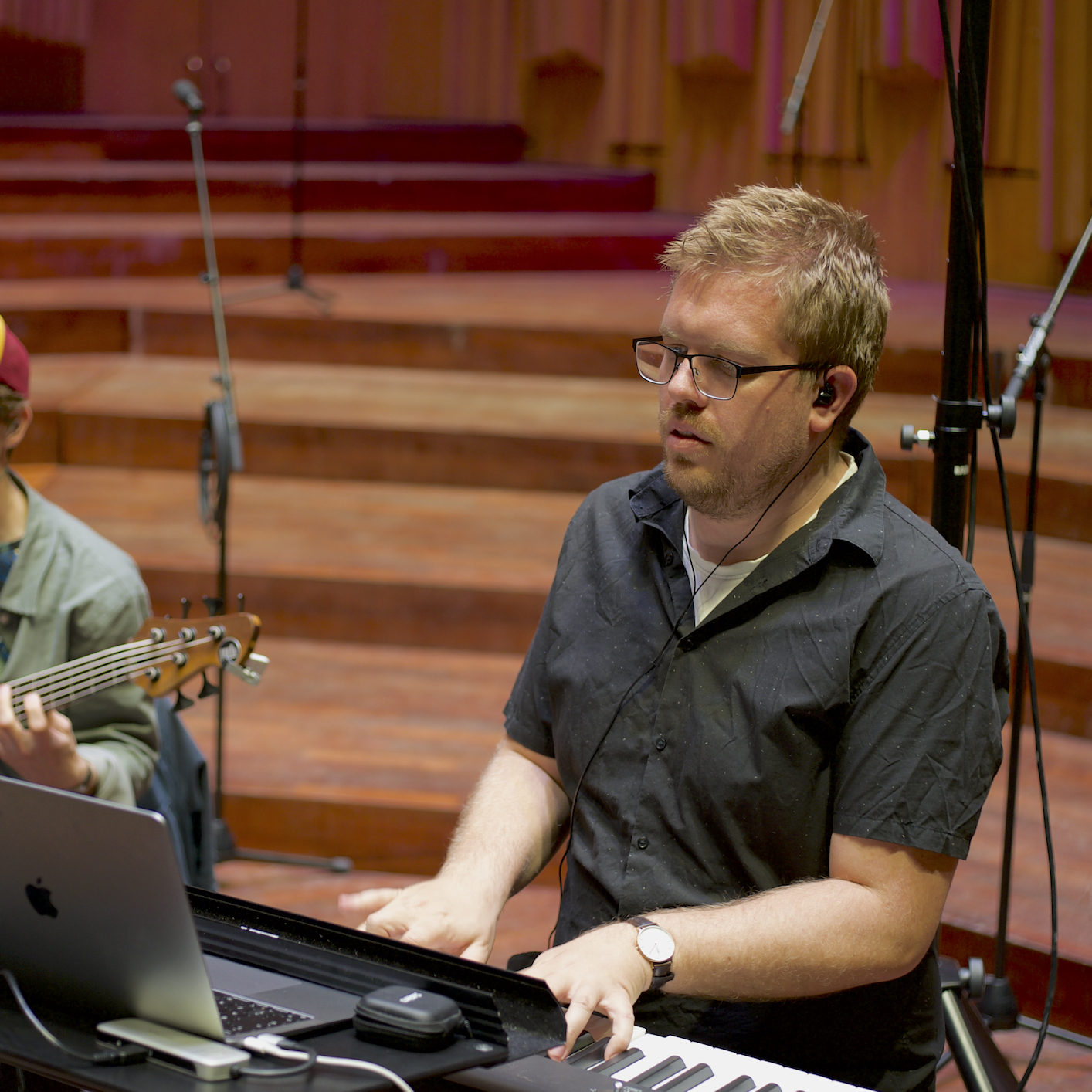 Johannes was born in Gothenburg in 1991. Growing up in a musical home, he started playing the piano at an early age, and took lessons from the age of 5, learning gospel, jazz, pop and classical. Soon he got a Yamaha keyboard and started programming and recording his own songs in different styles, both with lyrics and instrumental.
Johannes was part of several gospel projects in his hometown Alingsås during his teenage years. Then he moved to Stockholm to study jazz piano, and later church organ. During his time at music college he was managing yearly gospel projects at the school, as well as playing with gospel choirs in different churches around Stockholm. He was also managing his Classical Jazz project, with arrangements of classical pieces for jazz trio, septet and up to 17 piece orchestra.
Today he works as a church musician in Sollentuna, Stockholm, where he directs gospel choirs and plays the piano and organ. Besides that, he freelances as a performing and recording keyboardist within different styles, mostly around Stockholm, and sometimes other parts of Sweden as well as London. His main style is gospel and jazz, but he draws influences from classical, pop and electronic music. In his spare time he likes to bring out his DJ table and mix some drum'n'bass music, using his alias DJ Jarrett.